Related Products

PLC MITSUBISHI

PLC DELTA

Filling gun

Touch screen delta

Expandable polystyrene machine
Steam regulater valve
Port: Hangzhou, China
Production capacity: 3000 pieces / month
Payment method: Letter of credit, telegraphic transfer
Mould Cavity: Customerize
Plastic Material: EPS
Certification: CE, ISO9001:2008
Condition: New
Inquire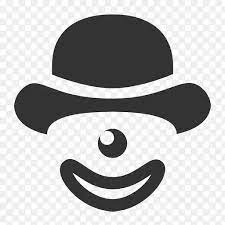 Add To Basket
Crusher machine | Crusher machine supplier | Crusher machine factory
Information:
Product features
1. Precision casting (resin sand) nodular cast iron.
2. The valve body adopts the pressure balance type, which guarantees the high clearance ability under the low pressure, and the switching free ability under the high-pressure difference.
3. Maximum allowable differential pressure is 1000kpa.
4. The stem seal uses a special sealing process.
5. The full metal joint seat increases the value of the life of the valve.
6. The product meets GB/T17213-2015 flange connection standard.
7. The body uses an iron-coated sand casting process compared with the traditional technology, there is no swelling phenomenon, body wall thickness, no pores, trachoma material of high density, more exquisite appearance The valve body and stainless steel valve port in the casting process once molding, the valve port will not have deformation phenomenon, long time high-temperature use will not exist outside the valve leakage phenomenon, to ensure that the valve port factory pressure test 0 leakage. The sealing ring is made of PTFE+ carbon fiber material, which has better wear resistance The paint line and drying equipment make the paint adhesion stronger, the anti-corrosion effect is better, the valve body gloss has been significantly improved.
Our Advantages
OEM Service : Customers simply provide heat transfer, flow, inlet temperature, outlet temperature, operating pressure, resistance, heat balance, core body size and other relevant parameters.
Team Support : Professional design team and technology team provide 24 hours service and 12 months warranty.
Factory Support : Accept sample order, economical and practical.
More service
1) We can help buyers design specific products or produce products according to buyers'design.
2) We can print logo according to buyers' requirement.
3) One year's warranty against B/L loading date. If you meet with quality problem, we promise to replace goods.
About Crusher machine
Features:
1. Adopted the advanced Linear ATC system which can change 12 pieces tools intelligently. Tools changing time is within 10 seconds greatly improved production efficiency.
2.Vacuum adsorption and dust collection system: vacuum adsorption table, adopted bakelite table, high density, no deformation and high adsorption, can for different size materials adsorption, saving time compared the traditional mechanical plate fixing, the vacuum pump can choose oil-less vacuum pump to solve water cooling vacuum pump changing water issue in the frigid weather; Dust collector helps to suck the dust, milling dust, saw dust during processing, keeping the working table cleaning and ensuring the machine long time using.
WANLONG MACHINERY is a leading factory that focuses on Crusher machine. We solemnly promise to provide your products with excellent quality, reasonable prices and the highest cost performance.
Crusher machine
The quality of our products has passed international certification and the price is affordable.