Related Products

Water pump 80-65-11kw

Water cooling tower

Air-compressor

Air-tank

Automatic expandable polystyrene pre-expander machine
Silo
Port: Hangzhou, China
Production capacity: 20 sets / month
Payment method: Letter of credit, telegraphic transfer
Model:Automation
Computerized: Computerized
Certification: CE, ISO9001:2008
Condition: New
Inquire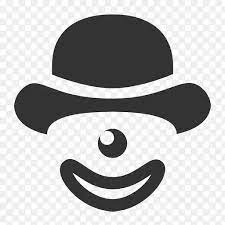 Add To Basket
EPS ceiling polystyrene cornice moulding machine | cornice moulding machine | moulding machine
Information:
1. The silo hopper is made of PC plastic, safe and environmental protection, high strength, good toughness, no fracture.
2. Raw material with anti-ultraviolet composition, anti-aging strong, long service life.
3. Unique transparent design, high transparency, can clearly observe the feed level, no need additional sensor detection of feed level.
4. The silo hopper has two models, which are respectively suitable for the auger feeding line and the plug-in feedingl line, which play the role of conveying and linking, ensuring that the whole process of conveying material line unimpeded, saving feed and preventing feed waste.
Our Advantages
OEM Service : Customers simply provide heat transfer, flow, inlet temperature, outlet temperature, operating pressure, resistance, heat balance, core body size and other relevant parameters.
Team Support : Professional design team and technology team provide 24 hours service and 12 months warranty.
Factory Support : Accept sample order, economical and practical.
More service
1) We can help buyers design specific products or produce products according to buyers'design.
2) We can print logo according to buyers' requirement.
3) One year's warranty against B/L loading date. If you meet with quality problem, we promise to replace goods.
About EPS ceiling polystyrene cornice moulding machine
Application of the machine:
1.The barrel constant use of closed foam, high thermal efficiency, save steam energy than the continuous advance machines save more than 50%.
2.The machine uses electrical, pneumatic components, valves, etc. are well -known brand products, thus ensuring the operation of the machine stability, reliability and long service life.
WANLONG MACHINERY is a leading EPS ceiling polystyrene cornice moulding machine supplier, factory, manufacturer that focuses on EPS ceiling polystyrene cornice moulding machine. We focus on producing high-quality products with complete specifications. The quality of our products has passed international certification and the price is affordable.
EPS ceiling polystyrene cornice moulding machine
When designing and developing new products according to customer needs, we strictly control quality standards while controlling production costs.
Production auxiliary equipment: