Related Products

PLC MITSUBISHI

PLC DELTA

Filling gun

Touch screen delta

EPS polystyrene foam beeds machine
Mould connecter
Port: Hangzhou, China
Production capacity: 3000 pieces / month
Payment method: Letter of credit, telegraphic transfer
Mould Cavity: Customerize
Plastic Material: EPS
Certification: CE, ISO9001:2008
Condition: New
Inquire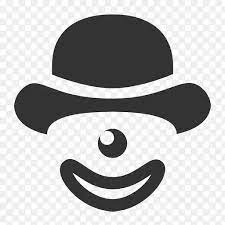 Add To Basket
Auto Block Moulding Machine with adjustable template | Auto Block Moulding Machine | Moulding Machine
Information:
1.Size
Drawing or numbering production according to the request of the customer.
2.Advantages
Simple structure, lightweight, various connections.
3.Application
Pneumatic tools, general air connections, air piping systems, air pressure equipment.The quick couplers include Female thread socket, Male thread socket, Socket with hose tail, Male thread plug, Female thread plug.
Our Advantages
OEM Service : Customers simply provide heat transfer, flow, inlet temperature, outlet temperature, operating pressure, resistance, heat balance, core body size and other relevant parameters.
Team Support : Professional design team and technology team provide 24 hours service and 12 months warranty.
Factory Support : Accept sample order, economical and practical.
More service
1) We can help buyers design specific products or produce products according to buyers'design.
2) We can print logo according to buyers' requirement.
3) One year's warranty against B/L loading date. If you meet with quality problem, we promise to replace goods.
About Auto Block Moulding Machine with adjustable template
Application of the machine:
1.The barrel constant use of closed foam, high thermal efficiency, save steam energy than the continuous advance machines save more than 50%.
2.The aircraft is equipped with a high quality enclosed hot air drying system, good raw material in the barrel body hair dry, without going through a long curing dry bed, weighing system on top the barrel, so the small footprint and compact machine structure.
WANLONG MACHINERY is a leading factory that focuses on Auto Block Moulding Machine with adjustable template. We solemnly promise to provide your products with excellent quality, reasonable prices and the highest cost performance.
Auto Block Moulding Machine with adjustable template
The quality of our products has passed international certification and the price is affordable.