Related Products

EPS auto batch pre-expander machine

EPS polystyrene foam beeds machine

EPS continuous pre-expander machine

EPS foam polystyrene moulding machine

EPS shape moulding machine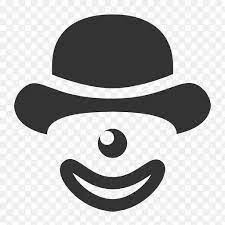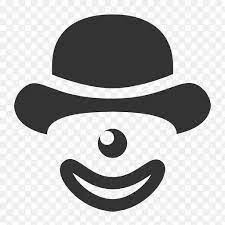 EPS polystyrene foam beeds machine
Port: Hangzhou, China
Production capacity: 20 sets / month
Payment method: Letter of credit, telegraphic transfer
Model:Automation
Computerized: Computerized
Certification: CE, ISO9001:2008
Condition: New
Inquire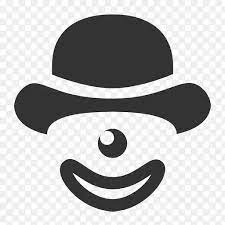 Add To Basket
EPS polystyrene foam beeds machine | EPS polystyrene foam machine | EPS foam beeds machine
Main Features:
1) With the use of PLC Controller (Programmable Logic Controller) and Touch Screen, Automatic Negative Pressure feeder, Precision Electronic Weighing Scale and Feeding Level Switch, is to realize fully automatic production of EPS beads;
2) Sealed expansion barrel enables expansion under constant pressure, high steaming efficiency and steam saving. It can be saving more than 50% energy to the normal pre-expander;
3) This machine applies Japan-made Steam-Reducing valve to precisely control the steam pressure and temperature, to ensure the outcome steam pressure of the valve constant and interior temperature tolerance of the barrel ±1℃,which keeps the foamed material same size and prevents the bead agglomerate;
4) This machine applies Automatic photoelectric Level Control Device to control material level, ensuring density of formed EPS beads minor tolerance within±0.1g/L;
5) Automatic feeder and Electronic Weighing Scale separated is to avoid inaccurate and unreliability reading due to the vibration produced during the operation process;
6) Equipped with fluidized drying bed is a standard layout, which can automatically dry, crush and sieve the foamed materials, then transport to the aging silos;
7) The computer has memory function, which can record all information such as brands, specifications, expanding foam techniques and parameters of EPS material manufacturers. When customers want to use the materials that ever been used before just press the touch screen of computer to quickly go back to the original technique;
8) Most of the main components used such as electronic components, pneumatic components and valves used in this machine are both domestic and world-famous brand.
Owing to continuous development, we reserved the right for change any specification of machine without notice.
About EPS polystyrene foam beeds machine
Application of the EPS batch pre-expander machine
1.The machine adopts PLC programmable controller and touch screen control, automatic feeding, automatic electronic measurement, automatic control of temperature and pressure, dry barrel drums, etc., have made the material once completed, to ensure that the machine automatically cycle of production.
2.The use of electronic weighing systems, photoelectric material level control system, proper grasp bulk density foam material, so that a uniform density foam beads after each error is less than 3% or less.
WANLONG MACHINERY is a leading EPS polystyrene foam beeds machine supplier, factory, manufacturer that focuses on EPS polystyrene foam beeds machine. We have our own production workshop and design team. If you cooperate with us, we can provide you with first-hand prices.
EPS polystyrene foam beeds machine
No matter from which point of view, we are the best choice.If you want to find a EPS pre expander machine factory
Technical Data:
Items

Unit /Type

EPS-JF-1100

EPS-JF-1500

EPS-JF-1600

Expansion Barrel

Size

mm

Ø1100x1700

Ø1500x2000

Ø1600x2000

Volume

m3

1.4

3.5

4.6

Usable Volume

m3

1

2.8

3.6

Steam

Pressure

Mpa

0.5-0.8

0.5-0.8

0.5-0.8

Inlet DN

mm

50

50

50

Consumption

Kg/cycle

6--9

10--14

12--18

Air-Compressed

Pressure

Mpa

0.5-0.8

0.5-0.8

0.5-0.8

Inlet DN

mm

25

25

25

Consumption

m3/cycle

0.5-0.6

0.6-0.8

0.6-0.8

Throughput

12g/L

kg

400-450

600-650

900-1000

15g/L

500-550

750-850

1100-1200

20g/L

800-850

1000-1200

1400-1500

30g/L

1000-1100

1500-1600

2000-2400

Second Expansion

5g/L

No Second Expansion

500-600

750-900

8g/L

No Second Expansion

800-1000

1100-1400

Density Range

g/L

10-40

8-40

8-40

Density Tolerance

g

≤±0.1

≤±0.1

≤±0.2

Cycle Time

s

Approx. 80s

Approx. 80s

Approx. 90s

Connected Load

kw

16.35

23

23

Weight

kg

3200

5000

5800

Overall Dimension

(LxWxH)mm

5600x3800x4060

5600x4100x4200

5600x4100x4500
EPS Products Process:
Engineering Case: