Related Products

EPS auto batch pre-expander machine

EPS polystyrene foam beeds machine

EPS polystyrene foam beeds machine

EPS foam polystyrene moulding machine

EPS shape moulding machine
EPS continuous pre-expander machine
Port: Hangzhou, China
Production capacity: 20 sets / month
Payment method: Letter of credit, telegraphic transfer
Model:Automation
Computerized: Computerized
Certification: CE, ISO9001:2008
Condition: New
Inquire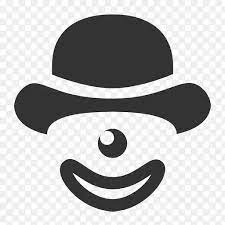 Add To Basket
EPS continuous pre-expander machine | EPS pre-expander machine | EPS machine supplier
Main Features:
1.The barrel is made of 304stainless steel, and the middle layer is heat insulation material. Reliable performance, higher productivity effect, low energy consumption;
2.The machine's feeder system includes the first-phase and second-phase feeders, 680-type does not provide second-phase feeder;
3.Loading the EPS beads into the feeder, expansion of the EPS beads, the expanded EPS beads enter the fluidized bed (optional), and then go through the Centrifugal Fan and Conveying device to be transported into the Aging Silos, is to realize fully automatic production of EPS beads; the density range of foamed beads is 5-30g/L,(5-30kg/m³).
Owing to continuous development, we reserved the right for change any specification of machine without notice.
EPS continuous pre-expander machine
Application of the EPS continuous pre-expander machine
1.The machine uses electrical, pneumatic components, valves, etc. are well -known brand products, thus ensuring the operation of the machine stability, reliability and long service life.
2.Automatic discharge barrel using compressed air to blow the material, increase the feed rate.
3.The computer has a memory function, can often use the EPS raw material brands, specifications, foaming process, all parameters can be recorded in the computer. When you need to use the manufacturers of raw materials used in the past, you just press a computer touch screen can quickly go back to the original process.
WANLONG MACHINERY is a leading factory that focuses on EPS continuous pre-expander machine. We solemnly promise to provide your products with excellent quality, reasonable prices and the highest cost performance.
EPS continuous pre-expander machine
The quality of our products has passed international certification and the price is affordable.
Technical Data:
Items

Unit /Type

EPS-F-700

EPS-F-900

EPS-F-1200

Expansion Barrel Size

mm

Ø 700*1700

Ø 900*2000

Ø 1200*2000

Steam

Pressure

Mpa

0.6-0.8

0.6-0.8

0.6-0.8

Inlet DN

mm

20

20

40

Consumption

Kg/h

80-100

100-150

150-200

Air-Compressed


Pressure

Mpa

0.6-0.8

0.6-0.8

0.6-0.8

Inlet DN

mm

15

20

20

Throughput

4g/L


Kg/h

80-120

150-190

10g/L

120-140

190-230

15g/L

100-120

140-170

230-270

20g/L

120-150

180-220

280-320

25g/L

150-170

230-270

360-420

30g/L

200-220

280-320

450-550

Density

1st Expansion


g/L

12-30

12-30

12-30


2nd Expansion

4-11

4-11

4-13

Connected Load

kw

7.92

8.92

13.33

Overall Dimension




Without dry bed

mm




1800*1100*2700




1950*1300*3000

2200*1600*3100

With dry bed

4700*2600*2700

4700*2700*3000

5000*3000*3100

Weight

kg

1400

1600

1800
EPS Products Process:
Engineering Case: