Related Products

Drying room radiator

Air-tank

Water cooling tower

Silo

EPS polystyrene foam beeds machine
Air-compressor
Port: Hangzhou, China
Production capacity: 20 sets / month
Payment method: Letter of credit, telegraphic transfer
Model:Automation
Computerized: Computerized
Certification: CE, ISO9001:2008
Condition: New
Inquire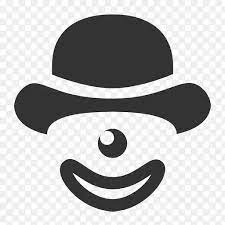 Add To Basket
Styrofoam expander machine | expander machine | expander machine supplier
Information:
Natural air through the air filter into the first stage compression, the compression chamber is mixed with a small amount of lubricating oil, while the mixed gas is compressed to the inter-stage pressure. The compressed gas enters the cooling passage, in contact with a large number of oil mist, thereby greatly reducing the temperature.After cooling the compressed gas into the second stage rotor, a secondary compression, is compressed to a final discharge pressure.Finally discharged through the exhaust flange compressor, complete the compression process.
Our Advantages
OEM Service : Customers simply provide heat transfer, flow, inlet temperature, outlet temperature, operating pressure, resistance, heat balance, core body size and other relevant parameters.
Team Support : Professional design team and technology team provide 24 hours service and 12 months warranty.
Factory Support : Accept sample order, economical and practical.
More service
1) We can help buyers design specific products or produce products according to buyers'design.
2) We can print logo according to buyers' requirement.
3) One year's warranty against B/L loading date. If you meet with quality problem, we promise to replace goods.
About Styrofoam expander machine
Application of the machine:
1.The machine uses electrical, pneumatic components, valves, etc. are well -known brand products, thus ensuring the operation of the machine stability, reliability and long service life.
2.Automatic discharge barrel using compressed air to blow the material, increase the feed rate.
WANLONG MACHINERY is a leading Styrofoam expander machine supplier, factory, manufacturer that focuses on Styrofoam expander machine. Complete specifications and high quality. We are committed to treating customers with integrity and quality, thus winning a group of loyal customers.
Styrofoam expander machine
Our products are exported to dozens of countries and regions.
Production auxiliary equipment: