Related Products

PLC MITSUBISHI

Touch screen delta

Filling gun

Filling gun for block moulding machine

EPS polystyrene foam beeds machine
Ejector
Port: Hangzhou, China
Production capacity: 3000 pieces / month
Payment method: Letter of credit, telegraphic transfer
Mould Cavity: Customerize
Plastic Material: EPS
Certification: CE, ISO9001:2008
Condition: New
Inquire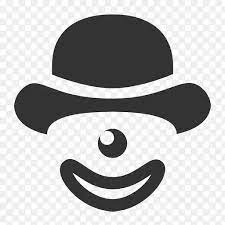 Add To Basket
EPS crusher de-dust machine | crusher de-dust machine | de-dust machine
Information:
Product features
SKD61 thimble can withstand a high temperature of 1600ºC. The surface nitriding treatment of the SKD61 thimble can improve the wear resistance of the thimble. Most plastic molds are not assembled and used.
The push rod refers to the part that pushes the product out of the mold. In order to eject the molded product that is tightly attached to the cavity, it is necessary to equilibrate install pushrods of appropriate thickness. When the push rod is ejected, it may be bent at this end due to compressive stress. To prevent this kind of phenomenon, the pushrod needs to have sufficient compressive strength and bending strength.
In addition, when the pushrod reciprocates, it is very easy to wear, so it is necessary to use wear-resistant materials and enhance the surface hardness. The surface of the pushrod needs to be processed very smoothly, and good diameter accuracy must be guaranteed.
We have a group of up-to-date machines and experienced engineers to meet customers' production requirements. The tolerance of some products could reach 0.003mm. Main products include - punch pin, guide pin, guide rod, ejector sleeve, ejector pin, locating key, ingate sleeve, stop pin and other mold parts.
Our Advantages
OEM Service : Customers simply provide heat transfer, flow, inlet temperature, outlet temperature, operating pressure, resistance, heat balance, core body size and other relevant parameters.
Team Support : Professional design team and technology team provide 24 hours service and 12 months warranty.
Factory Support : Accept sample order, economical and practical.
More service
1) We can help buyers design specific products or produce products according to buyers'design.
2) We can print logo according to buyers' requirement.
3) One year's warranty against B/L loading date. If you meet with quality problem, we promise to replace goods.
About EPS crusher de-dust machine
Features:
1.Advanced files pre-reading and verifying function. Mistakes in G code files can be corrected timely.
2. Advance prediction algorithm for three-dimension curve which ensured stable curvilinear motion with suitable speed and precision.
WANLONG MACHINERY is a leading factory that focuses on EPS crusher de-dust machine. We solemnly promise to provide your products with excellent quality, reasonable prices and the highest cost performance.
EPS crusher de-dust machine
The quality of our products has passed international certification and the price is affordable.